All cities and dates
European Outdoor Film Tour 2019/20
Bruneck/ Brunico
29/10/2019, 20:00
Event ended
This event has already ended.
Annotations
EOFT becomes more inclusive:
Together with adidas TERREX we present the EOFT 2022 program via the GRETA APP even more accessible! The app enables visually and hearing impaired people to have an accessible cinema experience through audio description or subtitles - Greta 'whispers audio description' and 'plays subtitles'. Subtitles in different languages can also be added.
More info: www.gretaundstarks.de
Our local partner / ticket agency
Sportler Bruneck

Die Firma SPORTLER ist ein traditionelles Familienunternehmen aus Südtirol, das 1977 gegründet wurde und heute 20 Sport-Erlebnishäuser in Norditalien und Österreich zählt. SPORTLER trägt die Berge und den Sport im Herzen und so sind alle 500 Mitarbeiter selbst aktive Sportler. Wir lieben und leben Sport und sind in den Bergen zu Hause!
Sportler Bruneck
Stadtgasse 48
39031 Bruneck
Italy
Directions via Google Maps

+39 474 556023
www.sportler.com/it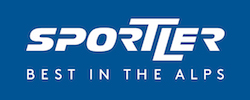 Venue
Michael Pacher Haus
Kapuzinerplatz 3
39031 Bruneck/ Brunico
Italy
Directions via Google Maps


www.haus-michael-pacher.it

Admission: 19:30

Kindly supported by