All cities and dates
European Outdoor Film Tour 2021
Flensburg
24/01/2022, 20:00
UCI Kinowelt Flensburg - Saal 6 Directions
Online not available!
Unfortunately, there are no more tickets available online for this event. Please get in touch with our local pre-sale partner.
Annotations
We hope for your understanding as our prevention measures will take more time at the entrance and ask that you arrive at least one hour before the event starts.
You can find our current
hygiene and safety rules here
.
Auf dieser Veranstaltung gelten voraussichtlich folgende Corona Regeln:
2G mit Maske am Sitzplatz!
Our local partner / ticket agency
TUM Flensburg

"TUM Trekking und mehr..." seit 1994 in Flensburg und nach wie vor der nördlichste Trekking-Laden in Deutschland, zeigt auf 200m² alles was einen Outdoor´ler und Reisenden begeistert. Nach zweimaligem Umzug und steter Erweiterung unseres Sortiments, haben wir nun unser Lager in der Großen Straße 69, in der Flensburger Fußgängerzone aufgeschlagen.

Bei uns finden Sie alles zum Radeln, Trekken, Kanufahren, Wandern; aber auch für das Reisen in der Natur, fernab der Wege oder die Ausrüstung und das Reisegepäck für Bus, Bahn und Flugzeug. Wir kleiden Sie von Kopf bis Fuß ein, stellen mit Ihnen Ihre Ausrüstung zusammen und können vielleicht den ein oder anderen Tipp aus eigenen Erlebnissen und Reisen zum Gelingen Ihrer Tour beitragen.
TUM Trekking und mehr...
Grosse Str. 69
24937 Flensburg
Germany
Directions via Google Maps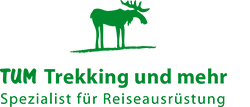 Venue
UCI Kinowelt Flensburg - Saal 6
Süderhofenden 14
24937 Flensburg
Germany
Directions via Google Maps


www.uci-kinowelt.de/kinopro...

Doors: 19:30