Tutte le città e condizioni
European Outdoor Film Tour 2019/20
Verona
19/10/2019, 20:30
Teatro Stimate - Scuole alla Stimate Come arrivare
Event ended
This event has already ended.
Commenti
EOFT becomes more inclusive:
Together with adidas TERREX we present the EOFT 2022 program via the GRETA APP even more accessible! The app enables visually and hearing impaired people to have an accessible cinema experience through audio description or subtitles - Greta 'whispers audio description' and 'plays subtitles'. Subtitles in different languages can also be added.
More info: www.gretaundstarks.de
I nostri partner / Prevendita qui
SPORTLER Verona

SPORTLER, tradizionale azienda familiare dell'Alto Adige, è stata fondata nel 1977 e oggi conta 20 negozi specializzati tra Austria e Norditalia. La passione per la montagna e per lo sport che ci caratterizza si riflette nei nostri 500 collaboratori, anch'essi attivamente dediti alla pratica sportiva. Viviamo e amiamo lo sport e le montagne sono la nostra casa!
Sportler Verona
Viale del Commercio
I-37036 San Martino Buon Albergo (VR)
Italia
Arrivo con GoogleMaps

www.sportler.com/it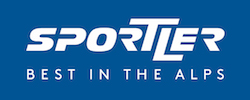 Luogo della proiezione
Teatro Stimate - Scuole alla Stimate
Via C. Montanari 1
37122 Verona
Italia
Arrivo con GoogleMaps

+39 45 592709

Accesso: 20:00